The Sporadic Autaspace Report: 1963 Maphilindo Confederation & Its Provisions
'Kitsch-men with many failed 1963 Maphilindo Conference'
188 x 88 x 200 cm; chinese ink on polyfibres, synthetic fibres, cotton, polycotton, taffeta, silk, metal, fibreglass, with aluminium brace and 3M carbon fibre on aluminium with light-emitting diode, 2021 - 2023
Photo Jaya Khidir
'UHD AZN JUNGLIZT 2030' is an image of 'Kitsch-men' captured by Taufiq Rahman and modeled by Nuhayd Naufal on November 2022 in Singapore.
The artwork ident was crafted by M&O with copy by Fai Kahkiii Fly for P.A.G.i. The outfit is a component of an installation 'Kitschmensch with many failed flags of 1963 Maphilindo Confederation' presented at Asean Culture House, Busan as part of 'To A Faraway Friend: Afro Southeast Asia Project' in 2022. It was conceived with salvaged textiles from Batam, Bangkok, Bintan, Johor Bahru, Singapore and the artist own textiles. It was crafted as an after thought from reading 'Kitsch-men as Tourist' by Ludwig Geisz (1960) and 'ASEAN 2030: Towards A Borderless Economic Community' (2014) by the Asian Development Bank Institute.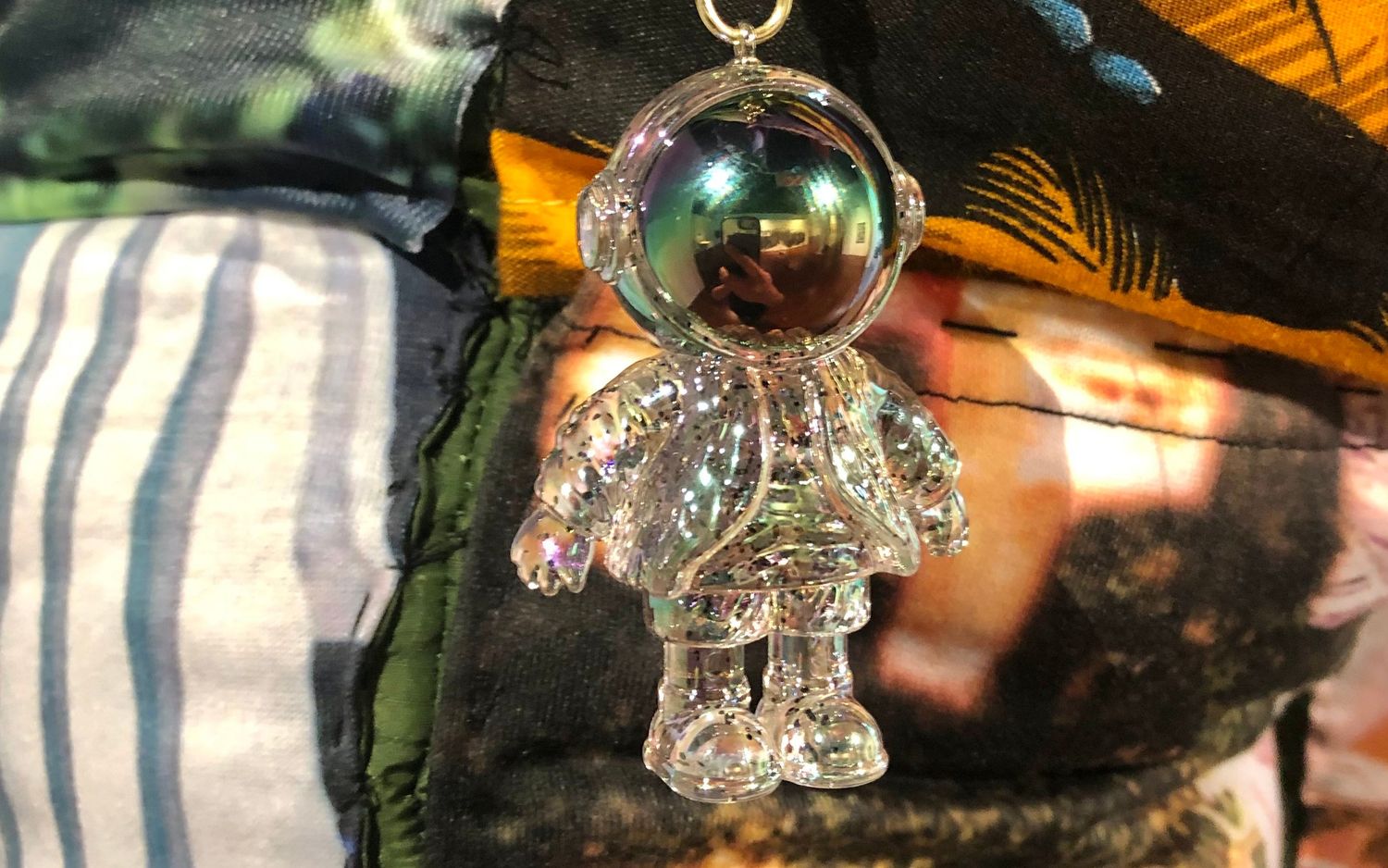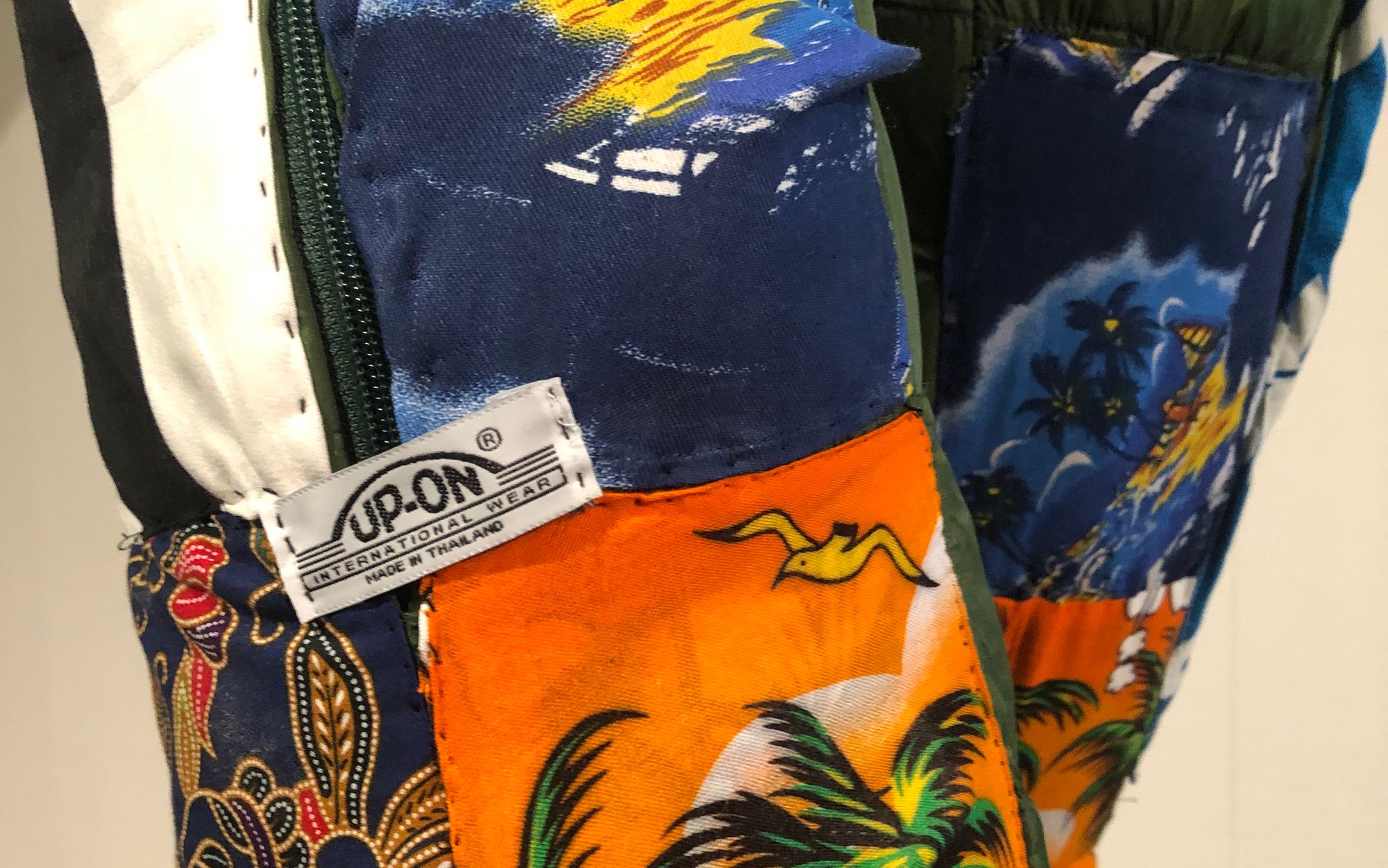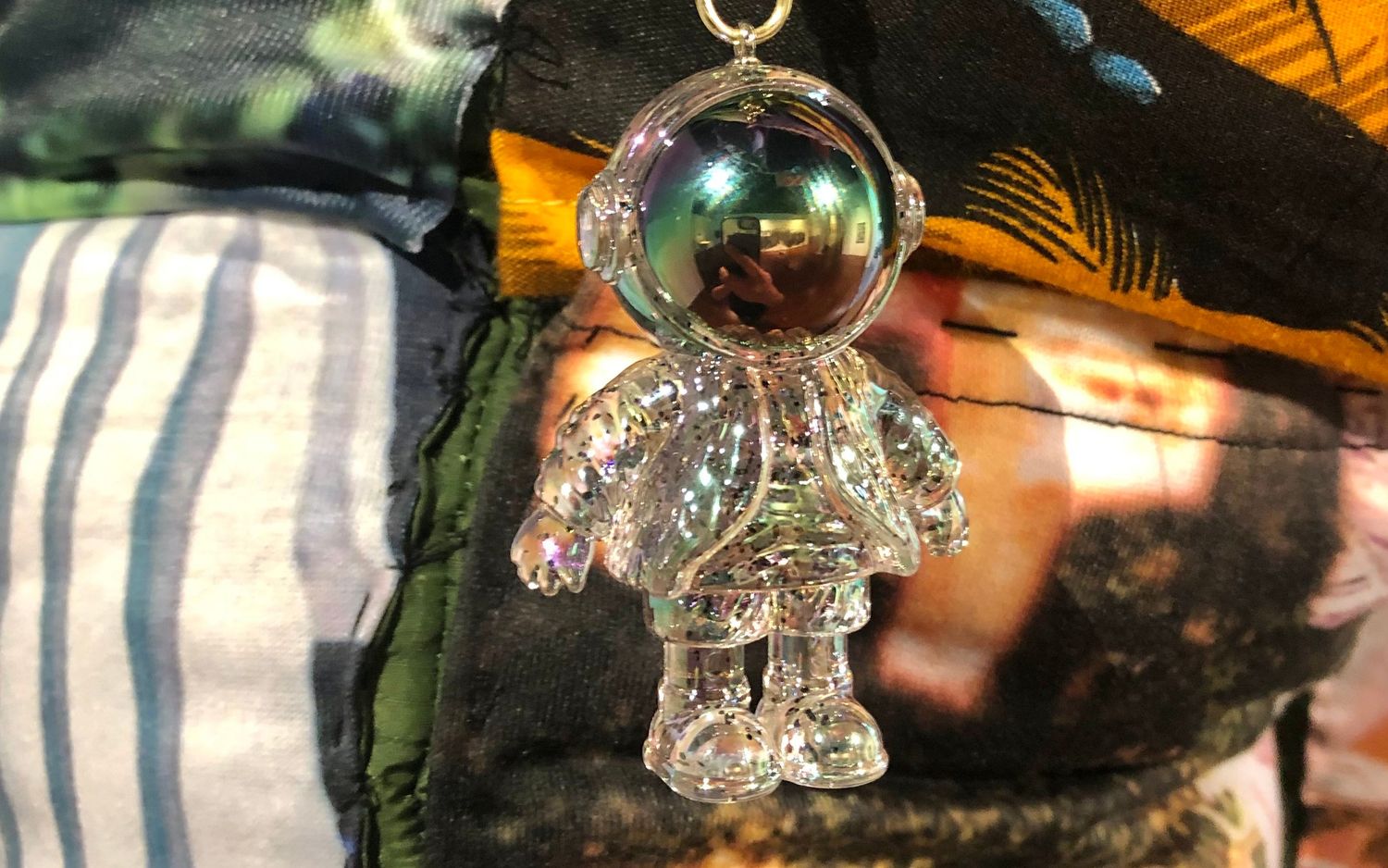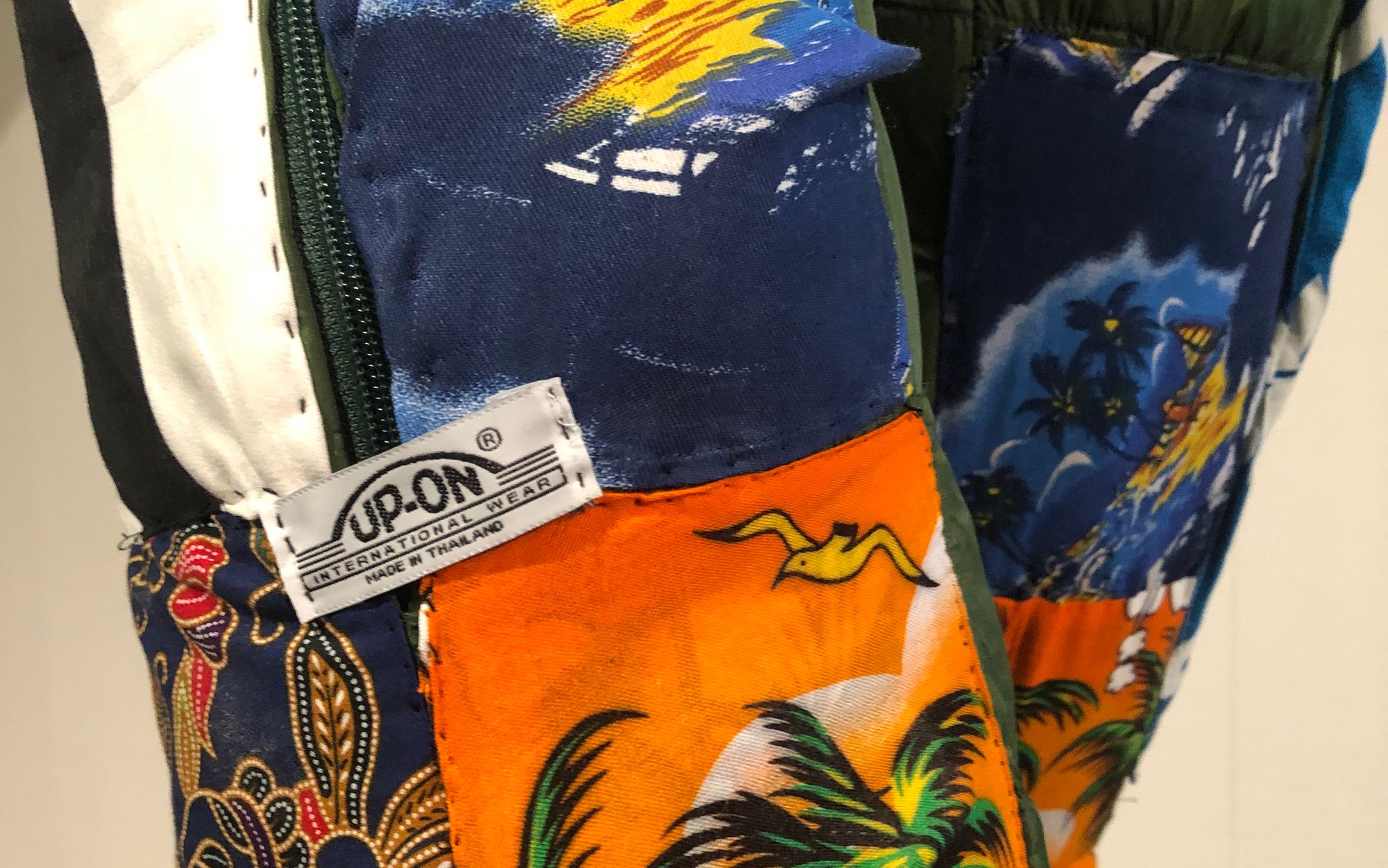 Installation view of
Kitschmensch with many failed 1963 Maphilindo Confederation
,
as presented at ASEAN Culture House in 2022; chinese ink on polyfibres, emboridered polyester thread, synthetic fibres, cotton, polycotton, taffeta, silk, metal, laminated papwer, fibreglass with stuffings from freight.
Installation view of
Flags for the failed 1963 Maphilindo Confederation
at NTU ADM Gallery, Singapore
2021, (featuring Efund, tatteredemalion and Exoducks from reddit r/vexxilology)
Artist textiles, thread, wood, aluminium, and vinyl on drywall, 600 x 300 cm; 3 of 80 x 160 cm (each)
..............................................................................................................
The work is an ongoing project. Additional details of its past iteration can be read here
︎
︎
︎